EVOLUER POUR SE RENFORCER ET GRANDIR
Damartex's shares in real time
Damartex SA : Follow the damartex share price by clicking on the button below.
See damartex stocks on EURONEXT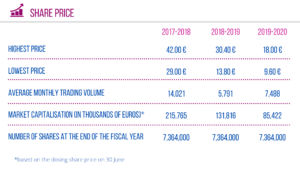 Listing :

Liquidity Contract :

Damartex is a public limited company with a Management Board and a Supervisory Board listed on Euronext Growth Paris (France).
Code ISIN FR0000185423 (ALDAR).


SDB Gilbert Dupont (Paris)
Distribution of the investment
The capital on 23 October 2020 was at 57,991,500 Euros, divided into 11,598,300 shares with a nominal value of 5 Euros each, fully paid-up ans all of the same calss. The company has not issued securities conferring access to the share capital.
As authorised, the company owned 4,2% of Damartex shares on 23 October 2020.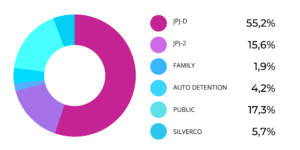 Dividend
The Management Board will not propose a dividend at the Shareholder's Meeting on 30 October 2020.